Here you can adjust the
brightness and contrast  and, improve the quality
 of your video. The changes you apply by moving the slider shows live on the preview above if "
Apply brightness contrast
" is ticked.  If you want to see a before and after comparison, check and uncheck  "
Apply brightness contrast
"
Adjust each of the Contrast, Brightness and saturation sliders until you reach the desired result.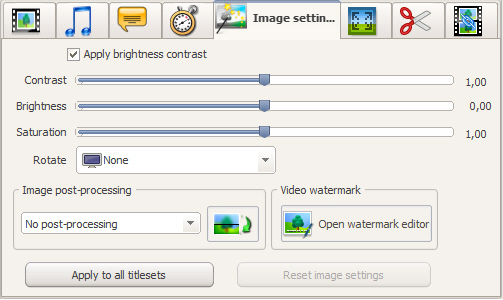 The other option available is the ability to
rotate
the picture by in the "rotate" part. See live in the above preview how the picture rotates to 90 °, clockwise and anti clockwise or is flipped upside down.
Image post processing
: this new feature of version  6 introduces our in-house developed, brand new filters. Your eyes will thank you if your videos already have a good picture quality, as it will be improved even more. And what's more, you can check the result right away with the demo mode: select one of the new image filters in the drop down menu, then click on "demo mode" and look at the screen: it will be cut in the middle horizontally: at the top is the original video, at the bottom how the filter will act on it. Check out the difference: amazing, right?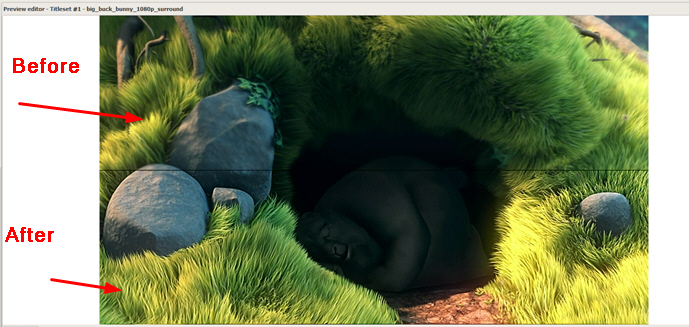 Video watermark

Click on
Watermark Editor
to access the new feature (version 6).  You can now add your own watermark to the video (super useful for copyright purposes or if you do not want for your content to be stolen or misused). The watermark option is in the Image Settings tab. Click on Open video watermark editor and discover the great tool we've come up with: add your own text or a picture, decide where you want to place it, how it will be displayed (color, font, size, opacity,static/scroll/fall, etc.)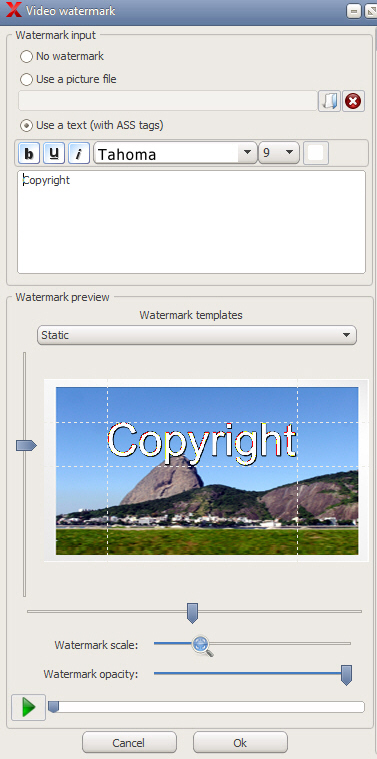 By clicking on "reset", any changes will be cancelled and the settings will be back to what they were before editing.
Go to Output tab
Go back to Main guide